Travel back in time to the groovy 70s and tubular 80s, and experience the iconic Contiki Tours. Before the days of iPhones, Instagram, and Google Maps, the young'uns of yesteryear embarked on these epic adventures, armed with nothing but a sense of wanderlust and a paper map. So grab your bell-bottoms and leg warmers, and let's dive headfirst into the wonderful world of Contiki Tours in the 1970s and 80s.
Ask your parents what travel was like in the 1970s and 80s. Actually, don't do that. You might find out you were conceived in the back of a Contiki Kombi van.

Yes, Contiki actually used Kombi Vans back then!
As you'd expect, the fashion of the 1970s and 80s was a sight to behold on a Contiki tour. Ladies donned their platform shoes, flared trousers, and bohemian dresses, while the gents rocked their denim jackets, mullets and moustaches. Everyone had their Polaroid cameras in tow, capturing the hilarity of their outfits and the questionable hairstyles of their fellow travellers.

If you think today's coach buses are a squeeze, you should have seen the Contiki buses of the 70s and 80s. Often more akin to a tin can on wheels, these colourful contraptions would transport groups of fun-loving, freedom-seeking youths across the continent. Air conditioning? Pah! Who needs it when you have the breeze from an open window to cool you down? And let's not forget the cassette player belting out classics from ABBA, Queen and David Bowie, providing the perfect soundtrack for the journey.
Oh, the stories we could tell! Contiki in the 70s and 80s were renowned for their wild parties, impromptu singalongs and legendary pub crawls. With a group of young travellers thrown together from all corners of the globe, it was inevitable that sparks would fly and lifelong friendships (and occasionally romances) would be formed.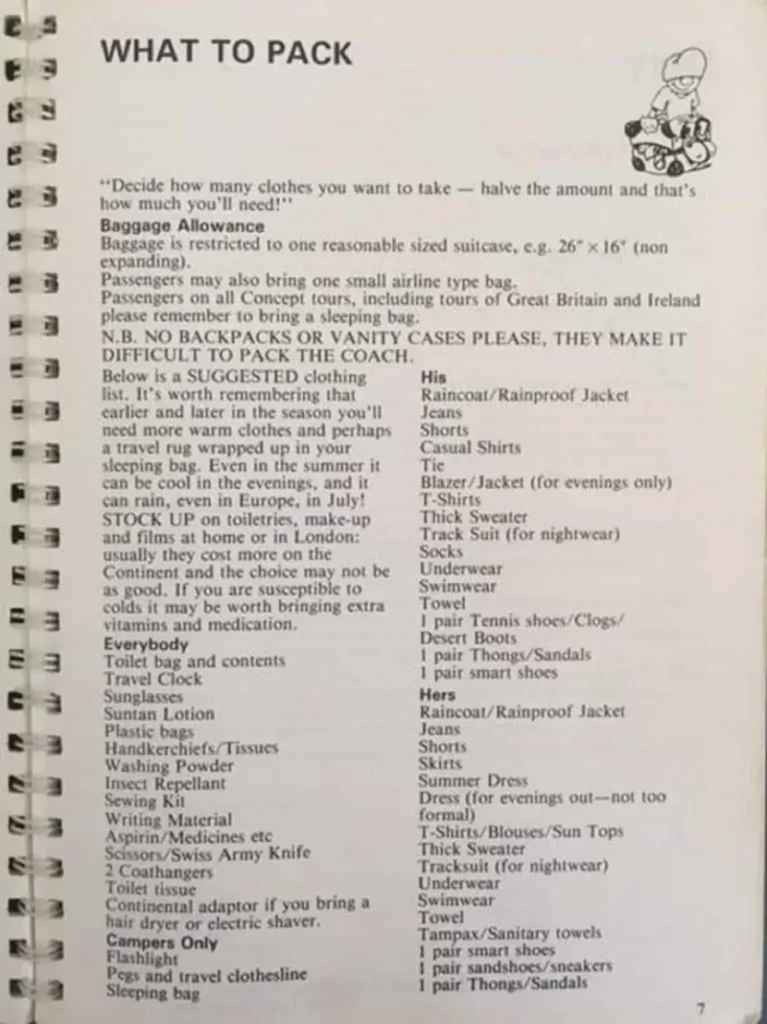 Feast your eyes & ears on this 1980s Contiki advert [sound on 🔈]