Croatia, a splendid gem on the Adriatic Sea, is a dream come true for young traveller. The country's pristine coastline, dotted with picturesque islands, ancient towns, and vibrant nightlife, makes for an ideal destination for young adults seeking an unforgettable adventure. With a range of Croatia sailing tour companies to choose from, it can be challenging to select the perfect one. However, we're here to guide you through the best offerings in the industry.
Why is Croatia sailing so popular among young adults?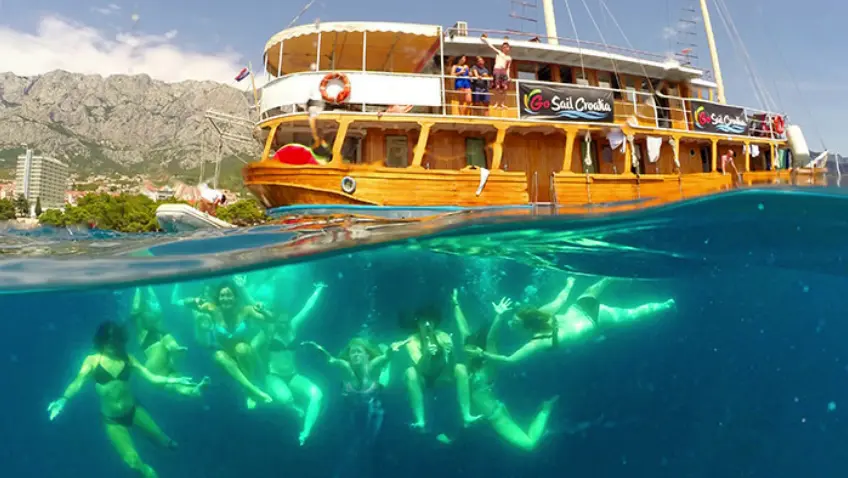 Tour companies like Go Sail Croatia are making waves on TourRadar, earning high ratings for their stellar voyages across the stunning Adriatic Sea.
Croatia for young adults offers a unique blend of adventure, relaxation, and cultural immersion that appeals to those in search of more than just your typical beach holiday. With over 1,000 islands to explore, sailing Croatia offers young adventurers the chance to discover hidden gems, swim in secluded bays, and embrace their inner explorer.
Island hopping Croatia is also an excellent way to connect with like-minded travellers. By joining a group Croatia sailing tour, you'll be able to share memorable experiences and form lasting friendships with people from all around the world. Whether you're a solo traveller or part of a group, there's no better way to bond than by navigating the beautiful Adriatic Sea together.
The vibrant nightlife in Croatia is another factor that draws young adults to the country. From lively bars and clubs to music festivals, there's always something happening once the sun sets on a Croatia sailing adventure. With most Croatia tours carefully curating itineraries that cater to both daytime exploration and evening entertainment, you'll never have a dull moment!
The list: Top group tour companies for sailing in Croatia
Here are a few popular and reliable options for your next sail Croatia adventure. It's important to note that of tour operators offer traditional Croatian cruisers, while others operate sailboats.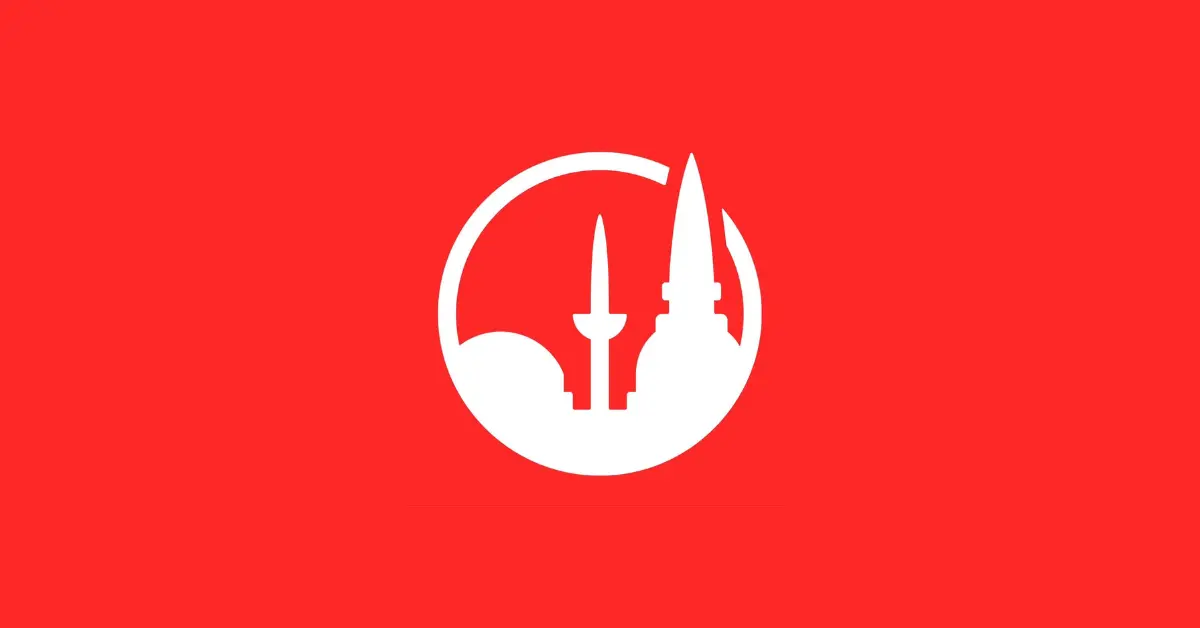 How to choose the right Croatia sailing tour company
Choosing the right Croatia sailing tour company can be a wonderful adventure filled with sun-drenched days and balmy nights, providing you with a chance to discover the beauty of the Croatian coast and its many islands. From the clear blue waters of the Adriatic Sea to the historical and cultural riches of cities like Dubrovnik and Split, a sailing tour in Croatia is a captivating experience.
Here are some key factors to consider when deciding on the best sailing tour company for your needs.
Understanding your needs
The first step is to clearly identify what you're looking for in a sailing tour. Your choice will largely be dependent on your personal preferences such as the tour itinerary, budget, and style of cruise.
Itinerary: Croatia offers a plethora of options, from the bustling streets of Dubrovnik to the peaceful serenity of Mljet National Park. Some might prefer a tour that focuses more on Croatia's renowned cities, while others might be more interested in exploring secluded beaches or nature reserves.
Tour price: Different tour companies offer varying price ranges, so it's crucial to determine your budget ahead of time. Remember to take into account additional costs such as meals not included in the package, souvenirs, and personal expenses.
Style of cruise: The atmosphere onboard can vary widely, from party-focused cruises that are ideal for those looking for a vibrant social scene, to more relaxed, leisurely cruises. Some companies even offer active sailing tours with activities like cycling or hiking, perfect for the more adventurous travellers.
What's Included in the Tour Itinerary
It's important to thoroughly understand what the tour price includes. Some companies include all transportation costs, entrance fees to Croatia's stunning National Parks, port fees, and even meals in their package.
A well-structured itinerary should offer a balanced blend of exploration and relaxation, allowing you to fully immerse yourself in the Croatian culture, history, and natural beauty, while also leaving ample time for you to unwind.
Ship accommodation quality
Croatian sailing tours often feature ships with both upper and lower decks. The quality of ship accommodation can vary significantly between tour companies, so it's important to investigate this aspect carefully.
While some companies operate traditional wooden ships, others offer modern yachts with high-end amenities. Some tours provide private bathrooms, while others have shared facilities. It's crucial to align your accommodation preferences with what the tour company offers.
Checking past passenger reviews
Lastly, don't underestimate the power of reviews. Websites like TourRadar offer a wealth of reviews from past passengers, providing invaluable insights into their experiences. These reviews can give you a better idea of the service quality, professionalism, and overall experience provided by the tour company.
Remember, a sailing tour of Croatia is not just about the destinations, but also the journey. By taking the time to consider your needs, understanding what's included in the tour, assessing the quality of ship accommodation, and checking past passenger reviews, you'll be well on your way to selecting the perfect Croatia sailing tour company for an unforgettable adventure.
Croatia sail tour companies
Topdeck Travel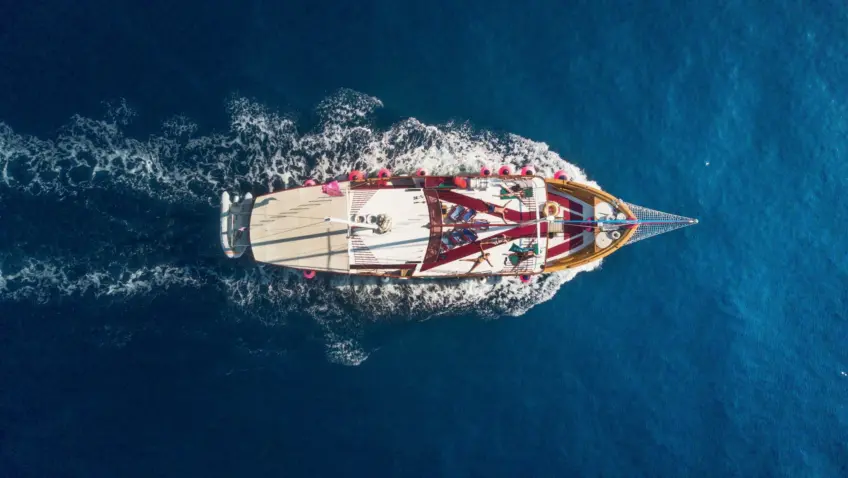 Topdeck's Croatia island hopping tours, categorised under their Sail & Swim trip types, offer an engaging blend of exploration and relaxation, and notably include a premium upgrade option for an enhanced travel experience.
Topdeck Travel, a reputable travel company, is renowned for their exceptional Croatia sailing tour experiences. Presently, Topdeck operates two Croatia Island Sail itineraries, each spanning 8 days and commencing in the beautiful city of Split. These tours, known as Topdeck Sail & Swim: Croatia and Topdeck Sail & Swim: Croatia (Plus), offer an unforgettable voyage through the idyllic Croatian islands. Although there are currently no active Croatia sail tours offered by Topdeck, they remain a leading choice for travellers seeking an unparalleled Croatia sailing tour experience.
Choosing Topdeck for a Croatia sailing tour ensures that travellers benefit from their extensive expertise and meticulous planning. With an average tour length of 8 days, Topdeck strikes the perfect balance between exploration and relaxation, allowing tourists to fully immerse themselves in the picturesque landscapes and crystal-clear waters of Croatia's islands. Moreover, the average tour price per day is competitively priced at £150, making Topdeck's Sail & Swim adventures an attractive and affordable option for those looking to sail Croatia's enchanting islands in style and comfort.
Contiki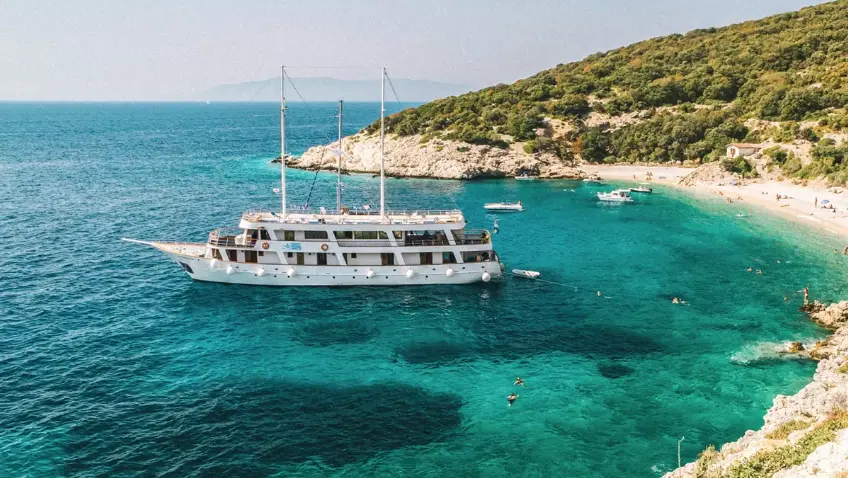 On Contiki's Premium Croatia Island Sail tour, you'll be sailing on a modern Premium boat, featuring twin-share cabins, private bathrooms, and air conditioning in every room for a comfortable and luxurious journey.
Contiki Travel, a renowned global tour operator, is currently offering three extraordinary Croatia sailing tours, each extending over an 8-day period. These tours are meticulously designed to cater to a wide array of interests and adventure spirits. The Croatia Island Sail tour, one of their prominent offerings, comes with four different options – the Traditional Sail Boat tour, the Premium Sail Boat tour, and the newly introduced Luxe and Active tours. Each provides a unique way to experience the stunning Croatian coastline and its charming islands.
Another highlight is the Croatia Sail with cycling and yoga tour, offering an invigorating combination of relaxation and adventure amidst the idyllic landscapes of Croatia. Not only can you soak in the breathtaking views, but you can also engage in enriching experiences like yoga sessions by the sea or cycling tours through picturesque villages.
What sets Contiki's Croatia sailing tours apart is their commitment to creating unforgettable experiences. Whether it's a classic party island hopping tour or active hiking and yoga tours, Contiki ensures each moment is packed with fun, exploration, and cultural immersion. The tours depart from the enchanting city of Split, known for its vibrant nightlife and rich history.
On average, the tour price per day is around £150, making Contiki a budget-friendly yet luxurious choice for a Croatia sailing tour. While the length of the tours is a standard 8 days, the experiences and memories you'll gather with Contiki will last a lifetime. From the azure waters of the Adriatic Sea to the friendly local communities, each moment on a Contiki Croatia sailing tour is an adventure in itself.
TruTravels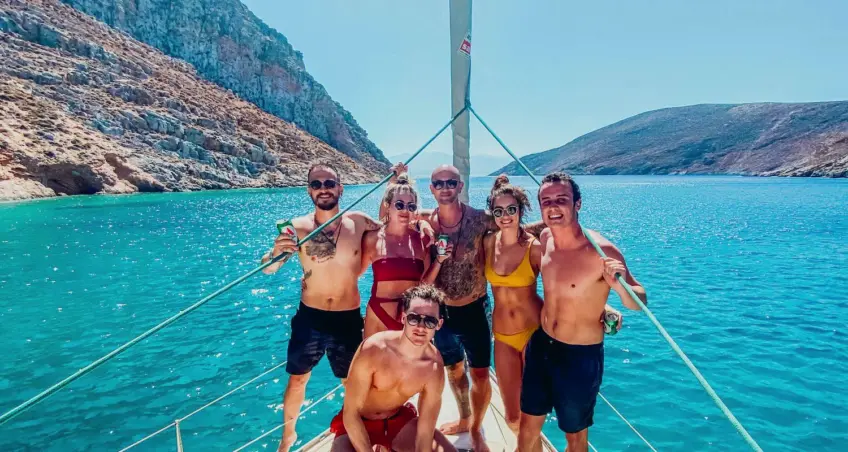 TruTravels' Croatia Sailing Adventure is an 8-day tour that offers an unforgettable sailing experience along the captivating Croatian coast.
TruTravels is a renowned group tour company that offers a wide range of exciting and adventurous tours to various destinations around the world. With their exceptional services and well-curated itineraries, they have established themselves as a top choice for travellers seeking unforgettable experiences. Among their diverse tour options, TruTravels offers an exceptional Croatia sailing tour, known as the Croatia Sailing Adventure.
The Croatia Sailing Adventure provided by TruTravels is a remarkable opportunity for travellers to explore the stunning coastal beauty of Croatia in a unique and memorable way. This particular tour lasts for 8 days, allowing participants to immerse themselves in the splendor of the Adriatic Sea and the captivating Croatian islands. With TruTravels' extensive knowledge and expertise, they have crafted an itinerary that showcases the very best of what Croatia has to offer.
One of the significant advantages of choosing TruTravels for a Croatia sailing tour is the excellent value for money they provide. With an average price of £140 per day, participants can enjoy a comprehensive and well-organised experience without breaking the bank. TruTravels ensures that every aspect of the tour, from accommodation to transportation and activities, is carefully planned and executed to ensure maximum enjoyment and convenience for their guests.
TruTravels' commitment to providing exceptional experiences is reflected in their reputation and customer feedback. The company has garnered a strong following on platforms like TourRadar, boasting over 10,000 reviews, the majority of which are overwhelmingly positive. These reviews speak volumes about the quality of service, professionalism, and attention to detail that TruTravels consistently delivers.
SailCroatia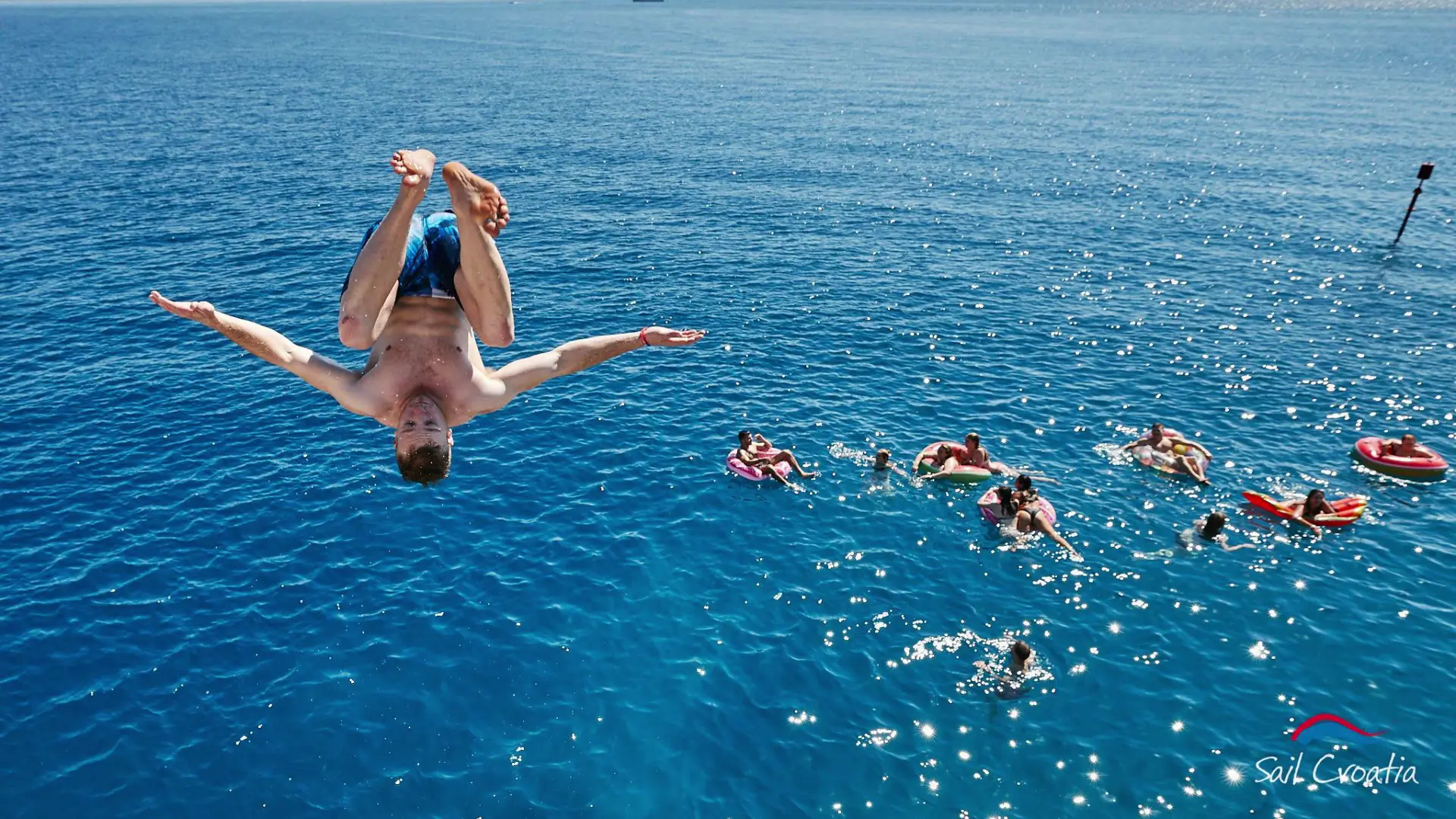 SailCroatia earned the prestigious TripAdvisors' Travellers' Choice award in 2022, recognising their exceptional service and unforgettable experiences.
Founded with the sole focus of providing world-class sailing experiences in Croatia, SailCroatia has earned its place as a leader in the industry. As the name suggests, SailCroatia is entirely dedicated to organising sailing tours within Croatia.
Boasting one of the most expansive fleets amongst Croatian sailing tour companies, SailCroatia caters to a diverse array of preferences. They present a broad range of itineraries, encompassing a wide spectrum of cultural, historical, and natural attractions across the idyllic Croatian coastline.
SailCroatia is mindful of their varied clientele, ensuring that there are options for every budget and travel style. Whether you're looking for party cruises, prefer a more professional ambiance, or are an adventure-seeking traveller, SailCroatia has a package for you. Notably, their Navigator and Explorer cruises have gained significant popularity among young adults for their balance of relaxation and adventure.
In line with growing demands for eco-conscious travel, SailCroatia's commitment to responsible tourism is evident in their 'Green Sail' initiative. This tour stands as a testament to their dedication towards the environment, as they weave sustainability into the fabric of their travel experiences.
Rated 5 out of 5 on TripAdvisor, SailCoatia have garnered acclaim from travellers around the world. The crowning glory was being the recipient of the Travellers' Choice award in 2022, an accolade that resonates with their commitment to superior service and unforgettable experiences.
INTRO Travel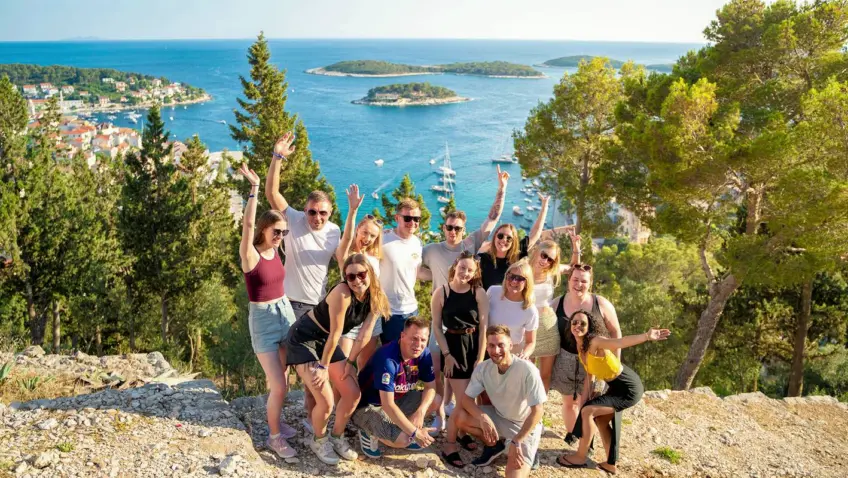 INTRO Travel, an industry titan with an established history since 2005, has cemented its reputation as one of the go-to operators for memorable group travel experiences. Known for their all-encompassing and immersive travel tours, they've been continually recognised for their service quality and traveller satisfaction, garnering an impressive 4.8 rating on TourRadar, backed by over 14,000 reviews.
Turning their expertise towards the Adriatic, INTRO Travel presents the Croatia Sailing Adventure, a captivating exploration of this Mediterranean gem. This singular sailing tour they offer in Croatia provides a remarkable blend of natural beauty, cultural experiences, and relaxation over ten days. It's crucial to clarify that this Croatia Sailing Adventure is a distinctive offering from INTRO Travel and should not be mistaken for a tour of the same name provided by TruTravels.
The Croatia Sailing Adventure works out to be very competitively priced at £153 per day, striking an impressive balance between quality and cost. This value offering is a testament to INTRO Travel's commitment to providing unforgettable experiences that don't have to break the bank.
On The Go Tours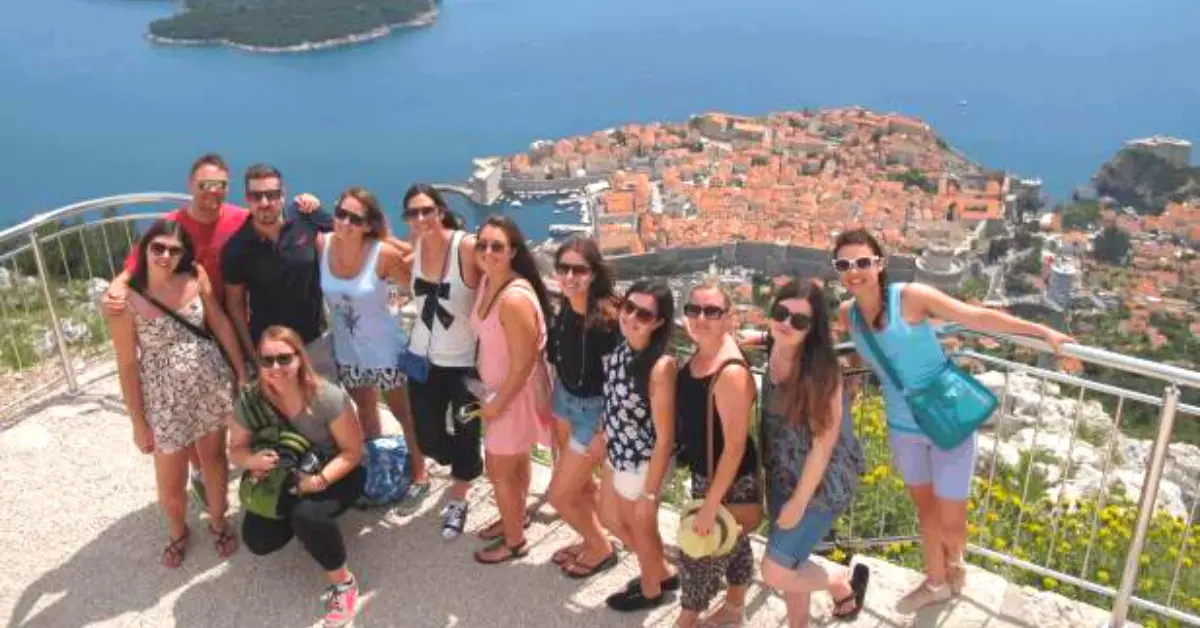 Established in 1998, On The Go Tours has established itself as a reputable and well-loved group tour company, earning a remarkable rating of 4.7 on TourRadar from over 1,900 reviews. This extensive experience and positive customer feedback ensure that potential travellers can have confidence in the company's offerings and service quality.
One notable example of their standout offerings is the Croatia Sailing Adventure, which presents an affordable and excellent opportunity for travellers to explore the coastal beauty of Croatia. This eight-day sailing adventure is currently the only Croatia sailing tour that On The Go Tours offers, but despite this limited range, it has managed to make a significant mark in the market with its cost-effectiveness and value-for-money proposition.
At a rate of just £99 per day, the Croatia Sailing Adventure tour stands out as the most budget-friendly option for sailing around Croatia available today. While the itinerary details of the tour aren't the focus here, it's worth noting that this accessible price point does not compromise the quality of the experience that On The Go Tours is known for delivering. This attractive balance of cost and quality makes the tour a fantastic choice for those seeking to experience the charm and natural beauty of Croatia's coastline and islands.
G Adventures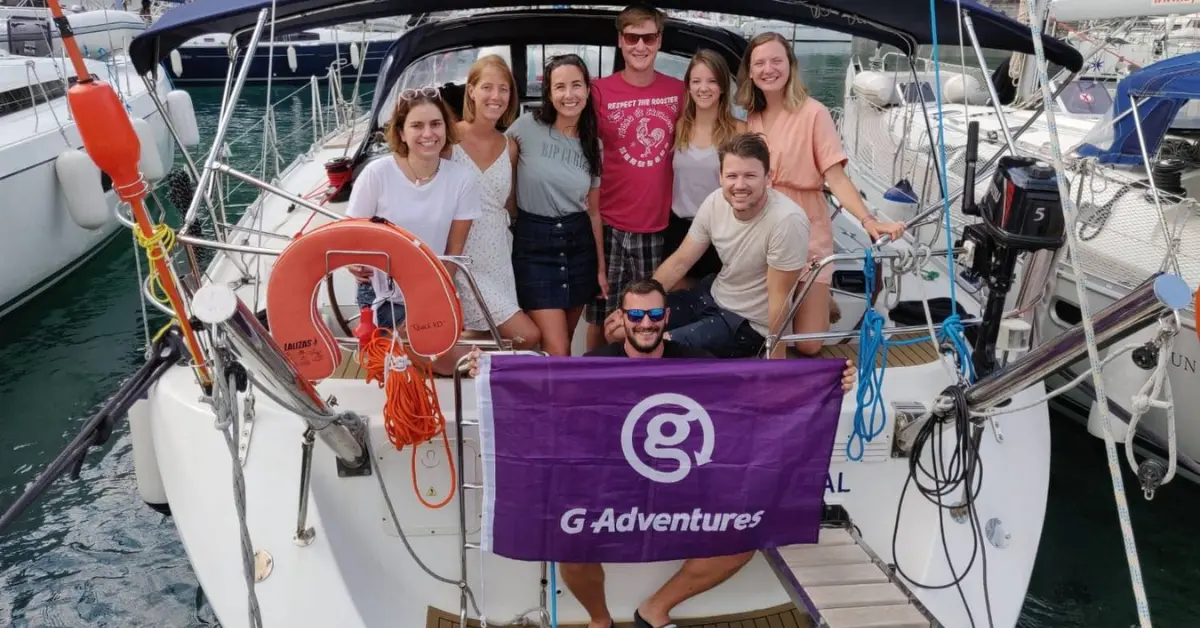 G Adventures, a pioneering group tour company established in 1990, has made a name for itself with a varied roster of travel experiences designed to cater to a broad demographic of tourists. While many Croatia sailing tour operators limit their clientele to the 18-35 age range, G Adventures warmly welcomes passengers up to 90 years of age, making them a perfect option for young adults as well as mature explorers looking to embark on a Croatian sailing adventure.
With four bespoke sailing trips offered in Croatia, G Adventures ensures a variety of experiences for its travellers. Two tours are specifically dedicated to exploring Croatia's picturesque coastal regions, while the other two offer a unique travel experience, sailing between the historic shores of Croatia and the romantic vistas of Italy. The versatility in their tour catalogue is one of the many aspects that sets G Adventures apart in the industry.
In terms of affordability, G Adventures maintains a competitive edge. Their cheapest Croatia sailing tours, navigating from the historic city of Dubrovnik to the vibrant city of Split, are priced at £150 per day. This is well in line with other tour operators, ensuring that a premium, wide-ranging sailing experience is accessible to as many potential tourists as possible.
Stoke Travel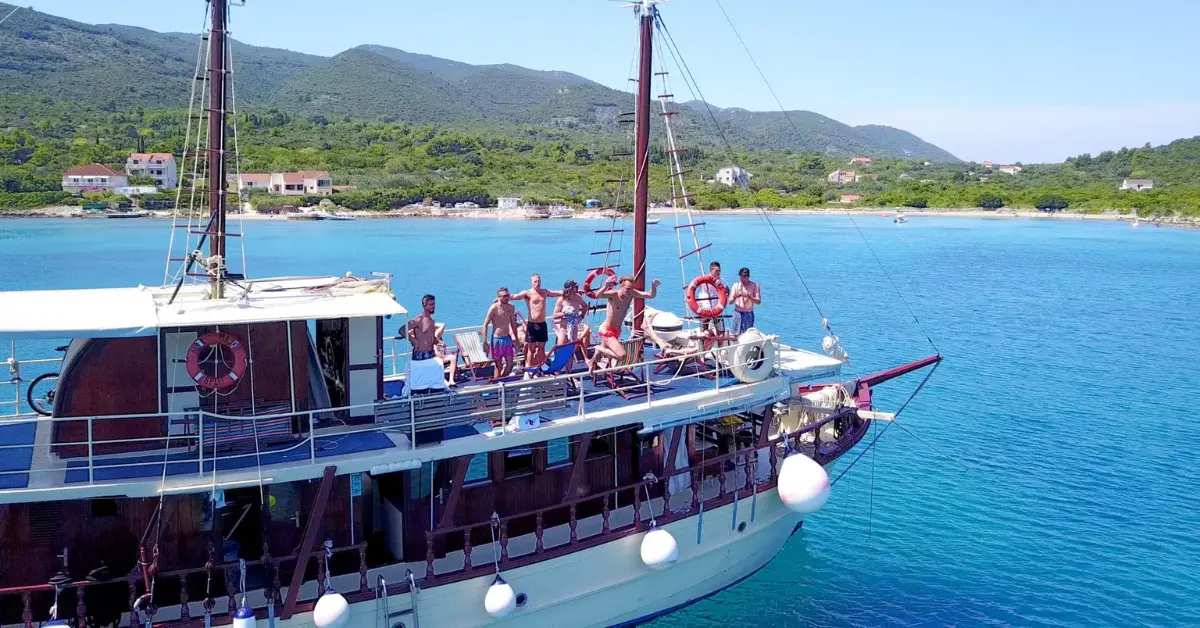 Stoke Travel is an experienced and renowned tour operator that was established in 2006. They've earned a solid reputation for their party-centric approach to travel, and a commendable rating on TourRadar further attests to their popularity amongst young and adventurous travellers. Renowned for crafting memorable and exciting experiences, Stoke Travel offers an array of lively tours, with one of the standouts being their Stoke Afloat Croatia Cruise.
This Croatian sailing trip, like all their other ventures, is steeped in a spirit of celebration and unrestrained fun. The Stoke Afloat Croatia Cruise is a signature blend of high seas adventure and vibrant party atmosphere. With prices starting from €750, guests can enjoy a 7-night sailing tour that's far from the ordinary. Designed for those with a taste for the unconventional, it's an invitation to let loose on the sparkling Adriatic Sea, immersing oneself in Croatia's stunning coastal landscape, whilst simultaneously enjoying Stoke Travel's unique brand of revelry.
Key features of the Stoke Afloat Croatia Cruise include a daily bottomless brunch, ensuring guests start their day with a satisfying feast. However, the highlight for many is undoubtedly the unlimited beer and sangria bar onboard. These elements, combined with the already intoxicating mix of sun, sea and socialising, lend the cruise its distinctively lively Stoke Travel ambience.
Intrepid Travel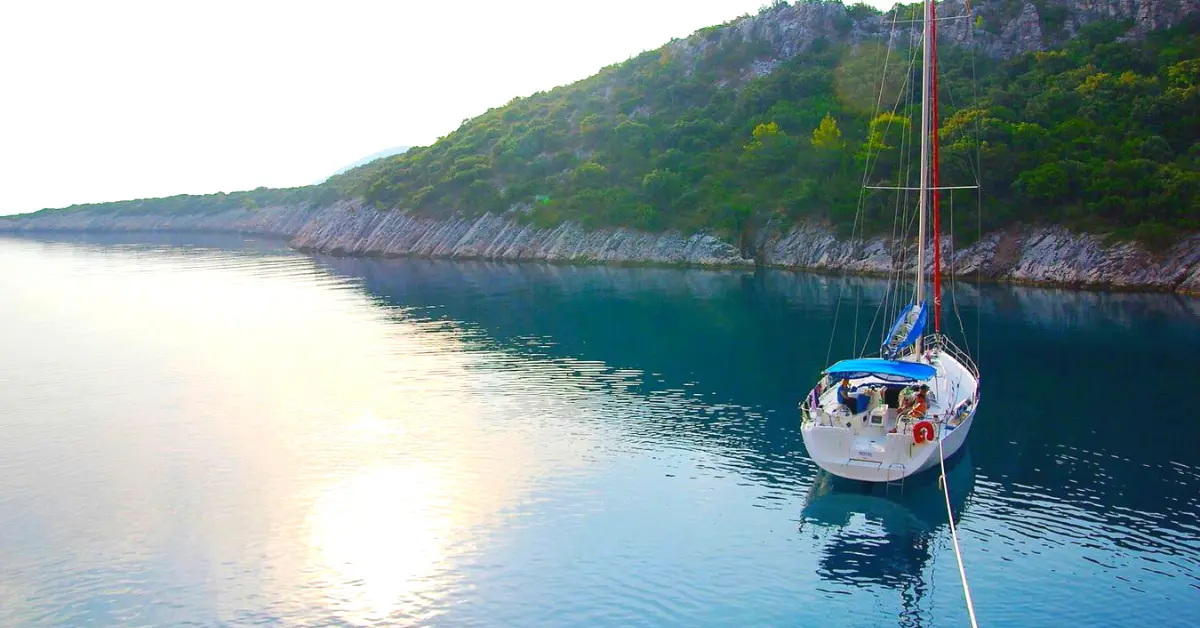 Established in 1989, Intrepid Travel has grown into one of the most renowned global travel companies, earning a reputation for its adventurous spirit and commitment to responsible travel. It is highly acclaimed in the travel community, with over 8,200 glowing reviews on TourRadar attesting to its high-quality services.
Intrepid Travel stands out for its unique offerings in Croatia, providing four distinct sailing tours to cater to the diverse tastes of intrepid globetrotters. One of the most commendable aspects of these tours is their inclusivity, accommodating a wide age range of 18 to 99 years old. This broad scope sets Intrepid Travel apart from other sailing companies in Croatia, which tend to cater to narrower demographic ranges.
The company's Croatian sailing cruises are priced competitively, starting from £157 per night. This value proposition allows travellers to explore the pristine Adriatic Sea and Croatia's enchanting islands without stretching their budget excessively. Despite this reasonable pricing, Intrepid Travel ensures that their services maintain a high standard of quality, ensuring that all travellers enjoy a memorable and enjoyable sailing experience.
MedSailors, a highly regarded Croatian sailing tour company, offers a unique opportunity for travel enthusiasts, particularly those under 35. With its seven-day island-hopping tours starting from just £104 per day, MedSailors presents an affordable and attractive option for young adults eager to explore the stunning Adriatic coastline.
Unlike other tour operators such as Contiki, Topdeck, and Sail Croatia, MedSailors distinguishes itself with its exclusive use of sailing yachts. This choice allows for a more intimate and authentic sailing experience, away from the hustle and bustle of large, commercial cruise ships. With smaller groups, passengers can enjoy the tranquillity of the sea, the freedom to explore secluded bays, and the opportunity to immerse themselves in the local culture of the various islands they visit.
The company's focus on a younger demographic (under 35s) ensures that guests are always travelling with like-minded individuals. This age-specific approach guarantees a sociable atmosphere and a vibrant energy aboard, which is a definite draw for young professionals, solo travellers, and small groups of friends alike.
MedSailors' reputation as a premier tour company for sailing in Croatia is further amplified by their committed crew. Experienced and knowledgeable, the crew does not only ensure safe and smooth sailing but also provide valuable insights about the rich history, cultural highlights, and hidden gems of the Croatian islands. The personalised and hands-on approach that MedSailors offers, combined with their competitive pricing, makes them an attractive choice for anyone eager to experience the allure of Croatia's azure waters, sunny climes, and scenic isles.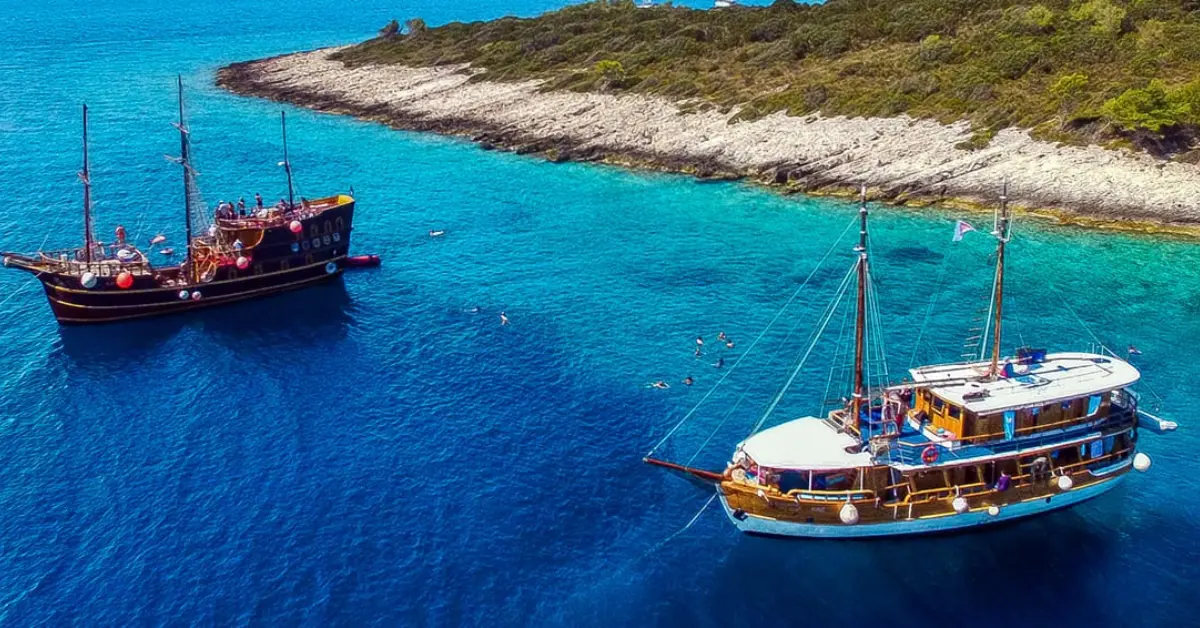 Travel Talk tours have quickly become the go-to option for a significant portion of the adventure-seeking Australian and New Zealand expats residing in the UK. Their meticulously curated Croatia sailing tours offer an enticing blend of relaxation, culture, and adventure. The company is renowned for its ability to weave together an itinerary that not only explores Croatia's bustling coastal cities and pristine beaches but also dives into the country's rich history and vibrant local cultures.
One of the major highlights of the Travel Talk's Croatia sailing tours is the Game of Thrones filming location walking tour in Dubrovnik. Fans of the show will find themselves walking in the footsteps of their favourite characters, with knowledgeable guides providing behind-the-scenes insights and interesting anecdotes. It's a unique experience that brings the fantasy world of Westeros to life in a spectacularly real way.
Moreover, Travel Talk is well known for thinking outside the conventional tourism box. They go beyond the usual tourist track, incorporating visits to lesser-known ports where travellers can enjoy a more authentic slice of Croatian life. From sampling locally sourced seafood in quiet fishing villages to swimming in secluded coves, these tours are designed to capture the essence of Croatia's diverse offerings.
A core part of Travel Talk's appeal lies in their understanding of the interests and needs of younger travellers. Their Croatia sailing tours are particularly popular amongst the 18 to 40-year-old demographic. They offer a perfect balance of exploration, social interaction, and freedom, all in a safe and organised environment. Whether it's the lively atmosphere on board, the chance to make new friends from around the world, or the expert guides that transform historical sites into captivating stories, Travel Talk has carved out a niche in offering a youthful, dynamic and immersive travel experience.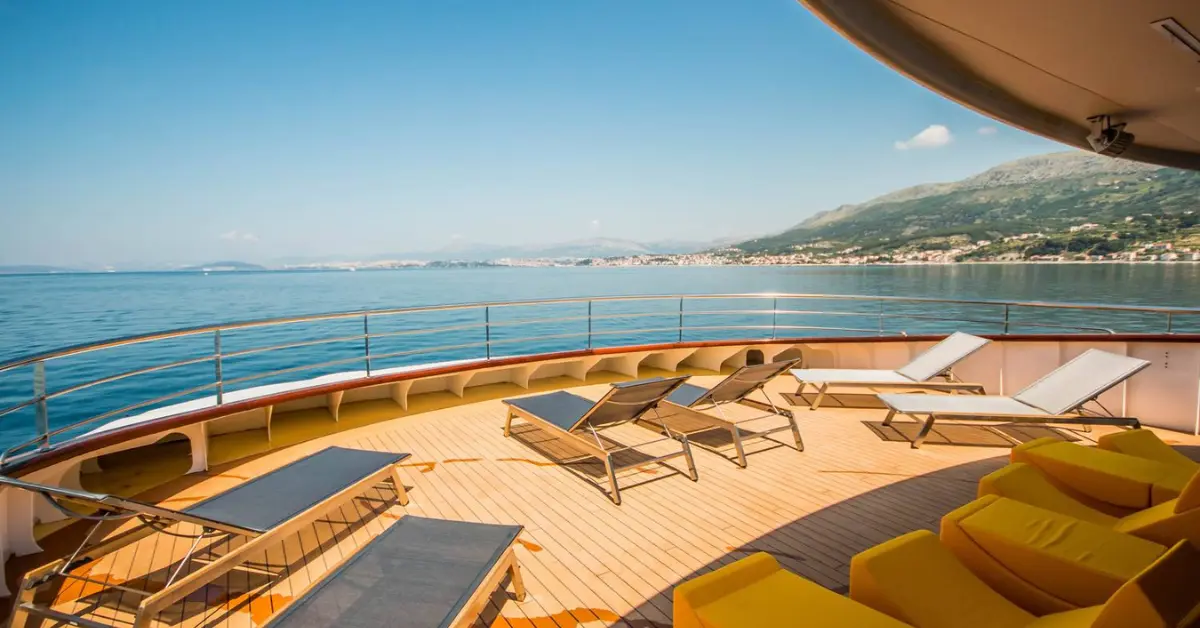 Katarina Line, a premier small ship cruise company based in Opatija, Croatia, has earned widespread acclaim for its exceptional travel experiences. The company offers an expansive suite of over 40 island-hopping tours, each meticulously designed to present the radiant beauty and rich culture of Croatia's exquisite Adriatic coast.
Their tours range in duration from 7 to 9 days, providing an immersive and comprehensive exploration of Croatia's iconic destinations. Remarkably, these captivating journeys start at a budget-friendly cost of just £48 per day, making them a preferred choice for discerning travellers seeking value without compromising on the quality of their travel experience.
In terms of competition, Sail Croatia emerges as Katarina Line's closest rival. Sail Croatia, too, has made a name for itself by offering exceptional sea tours of Croatia's scenic coastline. However, a distinctive feature setting these two companies apart is the target audience of their cruise tours. Sail Croatia's Navigator Cruises are specifically designed for the 18-30 age group, offering a youthful, lively cruise atmosphere that appeals to younger travellers.
On the other hand, Katarina Line stands out by embracing a broader demographic. Their Croatian tours are open to passengers of all ages, ensuring that everyone, irrespective of age, can experience the splendours of Croatia from the vantage point of its serene, sapphire waters. This inclusive approach significantly broadens Katarina Line's appeal and makes them a versatile option for families, couples, solo travellers and groups alike.
Go Croatia Sail
Go Croatia Sail is a sailing tour operator that, although not as widely recognised as some others in the industry, offers a distinctive niche product. This tour operator caters uniquely to those travellers who wish to soak up the beauty of Croatia in less than a week, providing 4 and 5-day tours that are rather uncommon amongst other providers.
However, while this unique offering may appeal to some travellers, the brand may not instil the same level of confidence as some more established tour operators. As of now, they've only amassed 36 reviews on the popular review site TourRadar. Despite this relatively low number, the overall rating of 4.4 out of 5 suggests that customers generally have a satisfactory experience with the company. The lower rating, while still fairly respectable, may raise some minor concerns when compared to competitors who maintain consistently high ratings.
When considering the potential for an exceptional Croatia sailing experience, Go Croatia Sail is undoubtedly an option. However, due to their lesser-known status and slightly lower ratings, we would recommend considering other tour companies from our list. This would not only offer peace of mind to the prospective traveller, but also likely ensure a more comprehensive and potentially superior experience of sailing Croatia.
The unique offering of shorter tours by Go Croatia Sail may appeal to some, but an informed decision weighing all factors will surely result in the best choice for your sailing adventure.
Booking your Croatia sailing tour
Embarking on your next Croatia sailing tour has never been easier. Most of the operators listed above, such as Sail Croatia, Contiki, and G Adventures, offer direct booking options. However, if you're looking for a convenient, secure and user-friendly platform, look no further than TourRadar. As an online travel agency specialising in multi-day tours, TourRadar offers a vast selection of trips from various trusted operators, including Croatia sailing tours.
It's a popular choice for young adult travellers due to its easy-to-use interface, comprehensive customer reviews, and best price guarantee. Additionally, TourRadar provides 24/7 customer support, ensuring that any queries or issues are promptly addressed. So, whether you're planning to sail Croatia solo or with a group, TourRadar can make your booking process smooth and worry-free.
Conclusion
In conclusion, a Croatia sailing tour is the perfect choice for young adults seeking a mix of adventure, relaxation, and cultural immersion. With the abundance of reliable tour companies that cater to the 18-39 age group, there's no better time to set sail and embark on an unforgettable journey along the Croatian coast.
So grab your sunglasses, pack your swimwear, and get ready to experience the magic of sailing Croatia!